Mesh glass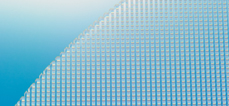 Can be used as general-purpose via wafers with the holes plated to form electrodes. Also suitable for cell-culture systems.
details
Spacer glass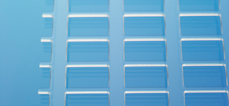 Suitable for multilayer packaging by combining with semiconductor wafers such as MEMS devices.
details
Microfluidic glass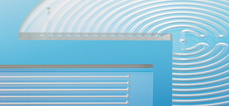 Microfluidic glass products with excellent thermal and chemical resistance. The microfluidic channels can be flexibly designed in 3 dimensions.
details